Welcome to Muskan Foundation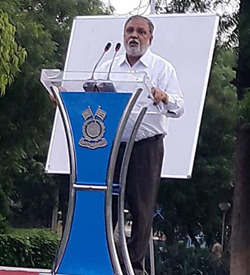 Muskan Foundation is a non-government, non-profit registered organization, extensively working in the field of prevention, treatment and rehabilitation of drug dependents and alcoholics, HIV/AIDS awareness for prevention, care giving facility for people living with HIV/AIDS, IEC and BCC campaign for drug abuse prevention and VCTC.
The Organization was formed in 2003 and is pioneered by a dynamic, hardworking and dedicated team of medical and paramedical professionals. Some of the staff working here also includes the recovered addicts, who offer their services voluntarily in gratitude of the treatment they received here.
The organization is recognized and supported by Ministry of Social Justice & Empowerment,
Vision

The vision of the organization is to build a humane, healthy and drug free society, by making people aware...

Mission

The mission of the organization is to build a drug free society through awareness, counseling, detoxification...

Donate

All children have a right to healthy happy and fulfilling lives...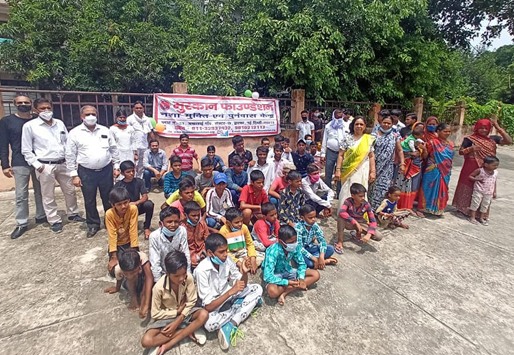 Donate Now
Kindly use the following bank details to make a donation:
For National Donation
Account Name
:
MUSKAN FOUNDATION
Account No
:
2948201010170
IFS Code
:
CNRB0002948
Bank
:
Canara Bank
Bankaddress
:
PLOT NO.15A, SECTOR-7, DWARKA, DELHI - 110075
To Donate National Donation Online: Donate Now
Success Story
I myself was unable to complete my education, with my qualification only extending to intermediary. My parents, with much effort, admitted me to a good college – S.S. College, Aurangabad, under Maghad University, Bihar – but I was unable to pursue my studies only because of DRUGS.

Hemant

Aurangabad, Bihar

As a child, before my problems with drugs, I was an intelligent, hard-working student. I was also much loved within my family, but, unfortunately

Ms Pincky

Dwarka, Delhi

I have gained everything I could ever want, including a wife, a beautiful child, a good job, a sound financial situation and most of all respect in society. Perhaps most importantly, I have what I have always searched for – peace of mind – and I am happier than I have ever been.

M Das

Punjab