Integrated Rehabilitation Centre for Addicts - IRCA - MoSJE - GoI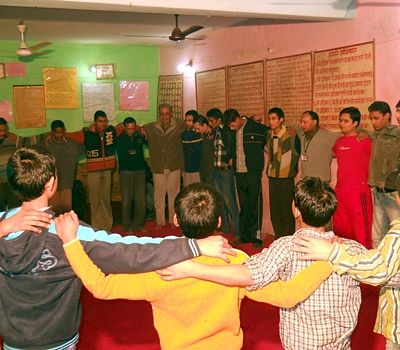 Integrated Rehabilitation Centre for Addicts – IRCA
Supported by Ministry of Social Justice & Empowerment – Government of India
Project Site - A-136 Amberhai, Sector-19, Dwarka, New Delhi - 110075
The INTEGRATED REHABILITATION CENTRE for ADDICTS (IRCA) supported by Ministry of Social Justice & Empowerment-Government of India is an inpatient facility designed for the treatment and rehabilitation of substance users.
Admission is provided to particularly problematic individuals whose lives have become profoundly affected by their addiction and who are otherwise unable to abstain from substance use whilst living within the community. Routine, responsibility and behavioral changes are emphasized upon through a combination of individual and group counseling.
Family counseling is also provided to the patient's co-dependents so as to integrate them within the recovery process.
Doctors, psychologists, social workers, nurses, therapists and recovered addicts all work together as a team to provide treatment and rehabilitation in such a way so that the addict may not only stop using his substance, but is also able to maintain abstinence once leaving treatment and can focus on changing his life in every way for his betterment.
Group sessions such as for yoga, meditation, spiritual development, information about disease and recreation are examples of how a large part of the patient's day might be occupied.
Inpatient stay at the Centre typically has a duration of 1 - 3 months, but may vary according to the individual addict's circumstances.
PREVENTION WORKS……TREATMENT IS EFFECTIVE…….RECOVERY IS POSSIBLE !!!
Donate
Kindly use the following bank details to make a donation:
For National Donation
Account Name
:
MUSKAN FOUNDATION
Account No
:
2948201010170
IFS Code
:
CNRB0002948
Bank
:
Canara Bank
Bankaddress
:
PLOT NO.15A, SECTOR-7, DWARKA, DELHI - 110075
To Donate National Donation Online: Donate Now